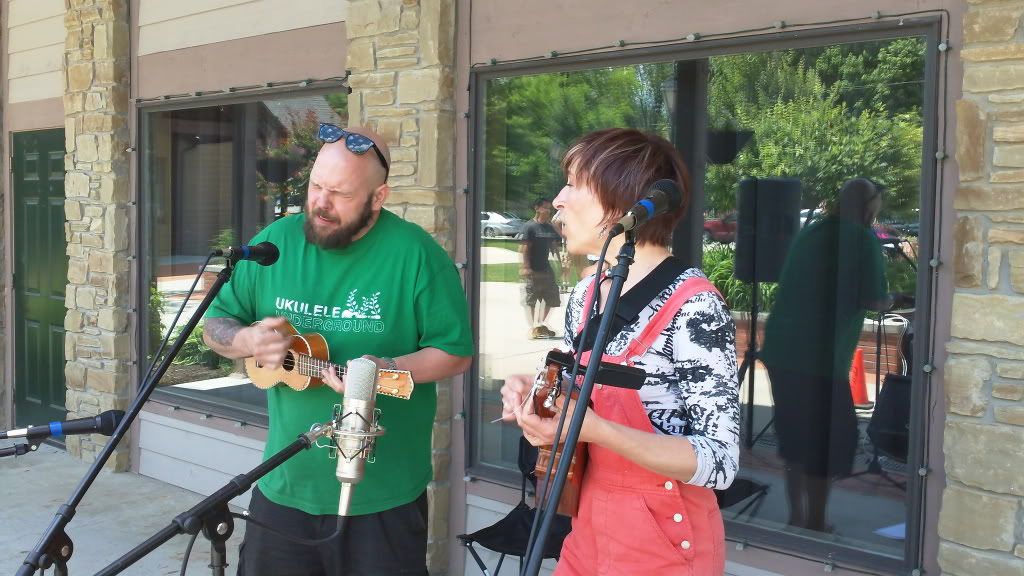 Just about a year ago, I was the "F'n New Guy" here at UCB. In a secret ceremony involving three live chickens, 13 black candles, 7 pounds of salt, and a dwarf named "Chico", the UCB gang made me one of their own.
After a year of kicking me around, it's well past time to open the books yet again and indoctrinate two new contributors to our dysfunctional and deliriously happy crew here at UCB.
You may know him as Robin, Baron, BaronK69, the Swedish Chef, or my Scandinavian Candy Bear, but his rockin' style, unstoppable facial hair, and ripping solos make him a great addition to the crew...
And fighting it out with Adelle for our token estrogen provider (even though we all know that title belongs to Russ) the astonishing Little6ster brings the blues, a wicked slide uke, and buckets of French wine.
So please join us in welcoming these two newest members as UCB breaks borders and goes international. Look for collabs, kooky blog posts, and more shenanigans all the way around the globe.
At least I'm not the FNG any more...